Advanced Dental Services & Technology – Indianapolis, IN
The Latest & Greatest
in Smile Care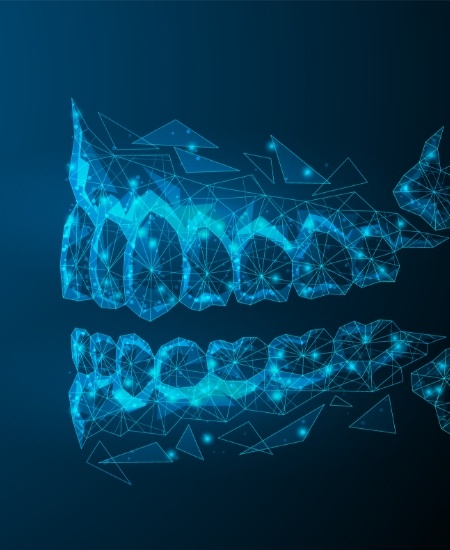 At Martinez Dentistry, we believe that all of our patients deserve the safest, most comfortable, and most effective dental care possible. To that end, our team stays up to date with the latest advancements in the field of dentistry. In addition to using the most modern dental technology we can, Dr. Martinez's passionate pursuit of continuing education courses allow him to provide a number of advanced services under one roof. If you'd like to learn more about any of the services or technologies below, just give us a call!
BOTOX Injections for TMJ Dysfunction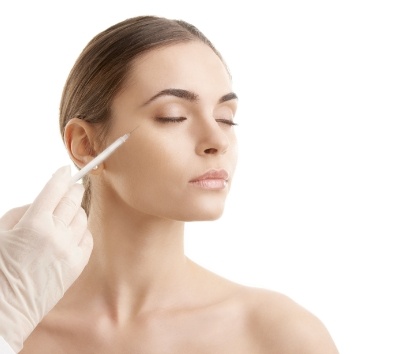 If chronic headaches or jaw pain have kept you from living your best life, you may have untreated TMJ disorder. Did you know that BOTOX might actually be the solution you need? While BOTOX is typically considered a cosmetic service, Dr. Martinez can use it to calm overactive facial and jaw muscles, preventing the unconscious movements that cause and worsen TMJ pain. This treatment rarely takes more than one hour, and most patients notice a difference after just a day or two.
Sedation Dentistry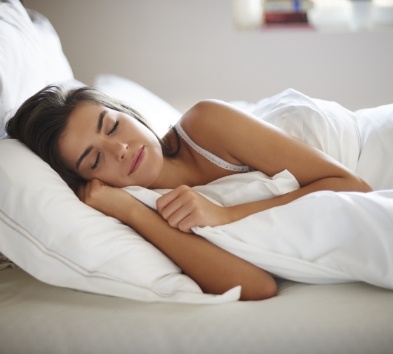 With his gentle nature and calming presence, Dr. Martinez has helped countless patients overcome their dental anxiety. However, if you need a little extra help relaxing, he can also provide sedation dentistry as a safe, effective means of "taking the edge off" and allowing you to receive the treatments you need without worry.
Intraoral Camera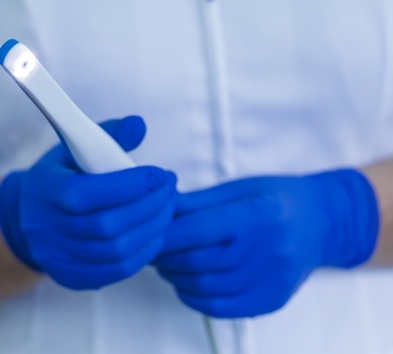 Have you ever had a dentist explain what's happening in your mouth, only to have trouble picturing it? An intraoral camera can help by literally shedding some light on the situation. One of our team members can maneuver this camera-tipped, pen-like device around in your mouth as it captures high-resolution images of your teeth and gums that are displayed on a monitor. That way, you can see exactly why we might recommend a particular treatment.
Digital X-Rays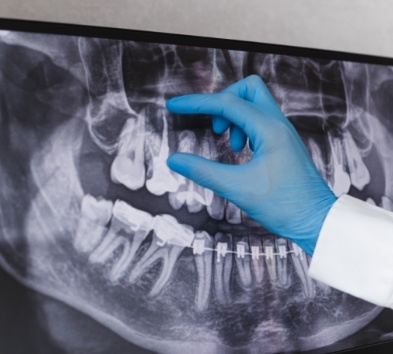 No longer do we need to wait for dental X-rays to develop in a darkroom. Thanks to digital X-ray technology, we can capture images of your teeth and jaws and have them ready to view within just seconds. Compared to traditional film X-rays, these images are also much clearer, making it easier for us to provide an accurate diagnosis. Better yet, digital X-rays emit up to 90% less radiation, making them as safe as can be.
CT/Cone Beam Scanner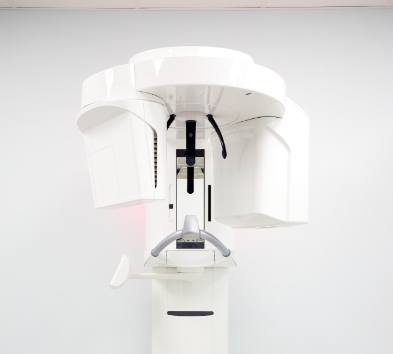 While X-rays are great for diagnosing and treating common oral health issues, sometimes they're not quite enough when planning a complex procedure like root canal therapy or dental implant placement. That's where our highly advanced CT/cone beam scanner comes in handy. This machine goes beyond simply taking a photograph; it rotates all the way around your head to give us a crystal-clear panoramic view of your teeth, jaw, sinuses, nerve pathways, and more. With this image, we can begin planning your treatment with complete confidence.
Digital Impression System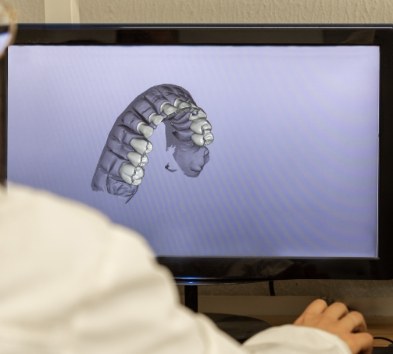 To design custom dental crowns, dentures, and other restorations, we need to take impressions of your mouth. However, even reading that might have filled you with dread remembering a dentist holding a messy putty to your teeth. You don't need to worry about that at Martinez Dentistry; we use CEREC technology to take fully digital impressions. This modern method is not only more comfortable and mess-free, but the results are often much more accurate.
Soft Tissue Laser Dentistry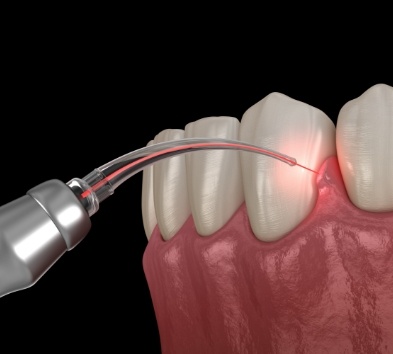 When we need to treat the gums or other soft tissues in the mouth, we prefer to use a soft tissue laser rather than traditional instruments. By shining an intensely concentrated beam of light onto diseased tissue, we can directly target harmful bacteria, destroying them while preserving the healthy tissue. Soft tissue lasers make many common treatments, such as gum disease therapy, much more comfortable and precise. In fact, many of our patients feel so comfortable that they don't even need local anesthetic.