Cosmetic Dentistry – Indianapolis, IN
Achieve the Bright, Confident Smile
You've Always Wanted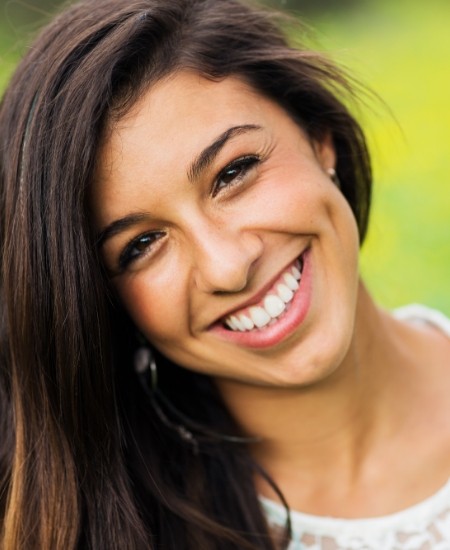 Your oral health is always Dr. Corey Martinez's top priority. However, even if your teeth and gums are perfectly healthy, you still might not feel comfortable showing off your pearly whites. If you often find yourself hiding your teeth due to stains, chips, or gaps, then let our Martinez Dentistry team help! As a highly experienced dentist and member of the American Academy of Cosmetic Dentistry, Dr. Martinez offers a number of cosmetic treatments, each one fully personalized to suit your needs. Get in touch with us today, so we can start helping you achieve the bright, confident smile you've always wanted with cosmetic dentistry in Indianapolis, IN!
Why Choose Martinez Dentistry for Cosmetic Dentistry?
Proud Member of the American Academy of Cosmetic Dentistry
Mess-Free Digital Dental Impression System
Same-Day CEREC Dental Crowns Available
Porcelain Veneers
Revamping your smile doesn't need to take long at all. With veneers, we can conceal virtually every imperfection in your teeth with just one treatment that only takes a few short weeks. We can bond these ultra-thin porcelain shells to the fronts of your teeth, instantly masking discoloration, cracks, misshapen teeth, and more. Every single veneer is tailor-made to match your unique smile, so no one even has to know that you "got work done"!
Metal-Free Dental Restorations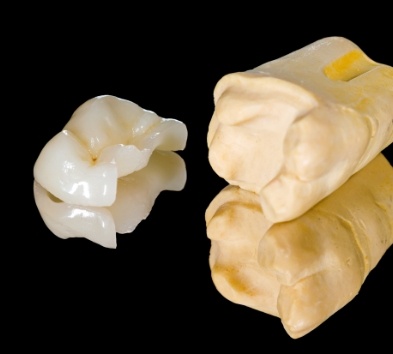 Just because you have a broken tooth doesn't mean you have to sacrifice your smile's appearance to get it repaired. Instead of using dark metals, Dr. Martinez provides dental restorations made from tooth-colored materials like ceramic, zirconia, and composite resin. That way, your restoration will look like just another part of your smile. We even have CEREC technology that allows us to provide dental crowns in a single appointment!
Cosmetic Dental Bonding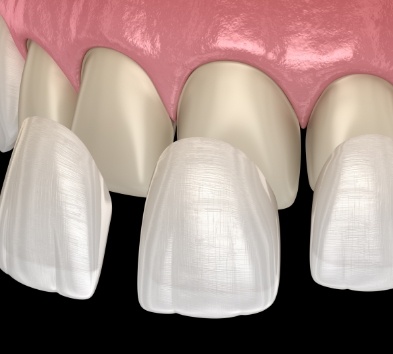 Do you have one or two flaws in your teeth that are tiny yet impossible to ignore? Rather than placing a full set of veneers, Dr. Martinez can quickly and affordably fix those little imperfections with cosmetic dental bonding. This treatment involves composite resin – the same material that we use to fill cavities. After color-matching the resin to the exact shade of your teeth, we apply it to the tooth in question, sculpting it as we go until the flaw has all but disappeared. Then, we harden the resin with an ultraviolet curing light, and voila! The whole process only takes about one hour in most cases, and you can expect your results to look natural and last for several years.
Teeth Whitening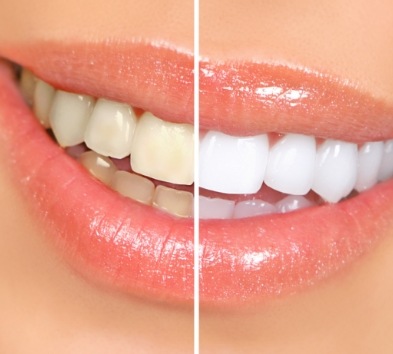 Instead of wasting your money and time on store-bought teeth whitening products that almost never work, you can enjoy a truly dazzling smile with our professional teeth whitening treatments. We can apply a bleaching gel to the teeth, which is exponentially stronger than what you'll find in stores, and activate it with a special light. It then breaks down stubborn tooth stains and leaves your grin several shades lighter. In addition to quick in-office whitening, we can also provide take-home kits for added convenience.
BOTOX & Dermal Fillers
You might not expect a dentist to offer BOTOX or dermal fillers, but Dr. Martinez's mastery extends beyond just the mouth; he considers the entire face when planning a cosmetic treatment. He can administer BOTOX and dermal fillers in order to remove and even prevent facial wrinkles, crow's feet, and other indications of aging. These treatments are designed to last for many months at a time. In fact, they can complement your smile makeover perfectly!
Smile Makeovers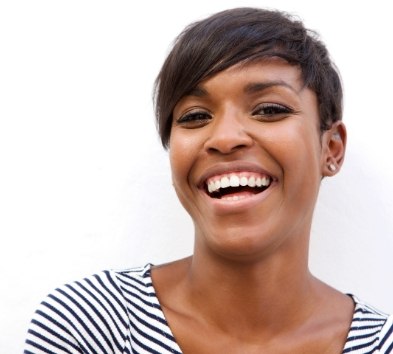 Often, a single cosmetic dental treatment isn't quite enough to attain your dream smile. When you meet with Dr. Martinez for a consultation, he'll go over each of your options for making the changes you wish to make. From there, the two of you can build a fully personalized smile makeover plan. As our team completes the treatments laid out in this plan, you'll slowly but surely gain more confidence in your grin.
Clear Aligners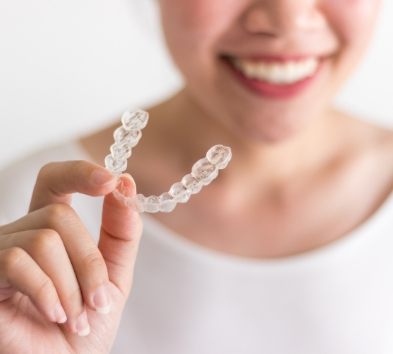 Even slightly crooked teeth can hinder your self-esteem, but the last thing you want is to wear cumbersome metal braces. Luckily, we offer clear aligners as a metal-free alternative. With our digital impression technology and Dr. Martinez's expertise, we can create a series of clear plastic trays designed to gradually shift your teeth into more uniform positions. No one should even notice that you're wearing the aligners, and you can conveniently remove them when it's time to eat or clean your teeth.
Understanding the Cost of Cosmetic Dentistry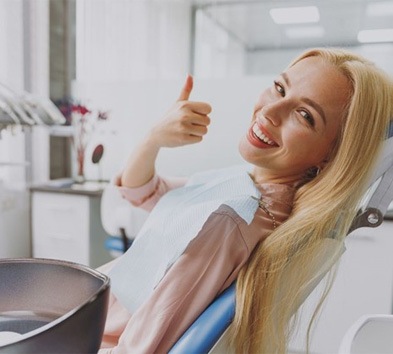 If you're on the fence about receiving cosmetic dentistry, one thing that might be discouraging you from seeking treatment is the cost of care. But the cost of cosmetic dentistry in Indianapolis might be more affordable than you think, and the benefits go well beyond simply enhancing your smile's appearance! Keep reading to learn a little more about what goes into the cost of cosmetic dentistry and why it's an investment worth making.
Which Cosmetic Dental Service Is Right for Me?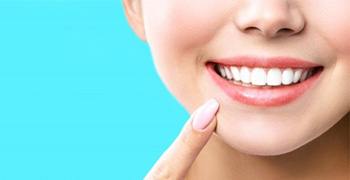 One of the best things about cosmetic dentistry is its flexibility; all kinds of aesthetic issues that inhibit your smile's beauty can handily be addressed! We're happy to offer a wide range of treatments that can tackle issues such as staining and discoloration, misalignment, misshapen teeth, and more; it's simply a matter of identifying your needs. Here's a little more about some of the most common cosmetic treatments that we offer:
Veneers – These are thin coverings (usually made of dental porcelain) that are bonded to the surface of compromised teeth. They're completely natural-looking and immediately improve teeth in terms of size, shape, and color—and they can last well over a decade if you take great care of them, making their higher initial cost well worth it!
Metal-Free Restorations – These restorations are free of unsightly metals and can still offer the same impressive level of protection as their traditional counterparts.
Teeth Whitening – If you're dealing with stubborn staining, professional teeth whitening can easily bring out your brightest smile. With both in-office and take-home options available, this affordable treatment can last for a few months to a few years with proper care.
Cosmetic Bonding – For minor flaws and imperfections, a small amount of tooth-colored resin can be applied to affected teeth to easily mask any visible issues. This is often one of the cheapest available services, but it's still very versatile!
Why Cosmetic Dentistry Is an Investment Worth Making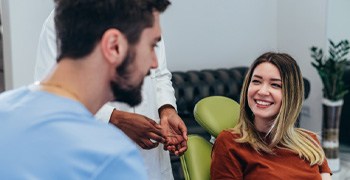 Although cosmetic dentistry can seem like a hefty financial commitment, it should really be viewed as a long-term investment that becomes cost-effective as time passes. It is also accompanied by several awesome, life-changing benefits that you can't put a price on! For patients who are embarrassed by their smile, it can yield an unparalleled boost in confidence and a more positive attitude when it comes to navigating social situations. Cosmetic dentistry can also improve the feel and functionality of your smile in many cases, too, which can vastly improve your quality of life.
How to Make Cosmetic Dentistry More Affordable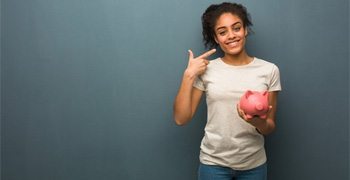 It's worth mentioning that most insurance policies don't provide coverage for cosmetic work; however, this doesn't mean there aren't effective ways of lowering the cost of care! We're thrilled to offer financing through CareCredit, which will allow you to pay for your treatment in monthly installments; these plans also come with little to no interest, meaning that you can easily work within your budget to improve your smile. It's also worth noting that in certain cases, a cosmetic procedure might be eligible for partial coverage if it also yields restorative benefits—though it will depend on the details of your plan, and you'll want to check with your provider beforehand.
Cosmetic Dentistry FAQs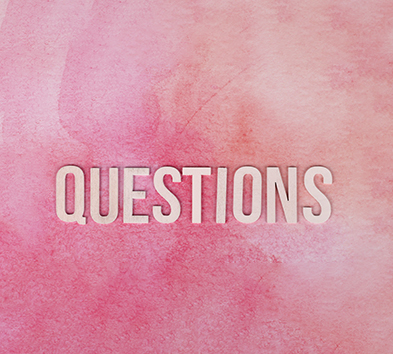 If you're not happy with the way your teeth look, a stunning smile is within your reach with Dr. Martinez. Your cosmetic dentist in Indianapolis understands you might be a little apprehensive, but there's no reason to worry. Dr. Martinez will explain everything during your consultation and address any concerns. In the meantime, here are the answers to the most frequently asked questions.
Is Cosmetic Dentistry Expensive?
Cosmetic dentistry is attributed with a hefty price tag, but you don't have to be rich or famous to revamp your smile. There are more treatment options than ever before, which means there's a solution to fit your budget. Dr. Martinez will examine your mouth to determine which procedures will meet your needs and preferences. We will create a personalized estimate and a member of our team will review the fees. They'll also discuss your payment options to keep the smile of your dreams affordable.
Does Cosmetic Dentistry Hurt?
You don't have to worry about a long, painful day in the dentist's chair. Your comfort is Dr. Martinez's priority. Depending on your treatment plan, he may use a local numbing agent to block any pain. Some treatments may make your mouth a little sore for a few days after the effects of any numbing agents dissipate. You can manage it with an OTC pain reliever. Dr. Martinez may have additional instructions to keep you comfortable, like eating soft foods. Applying a cold compress can numb the area while reducing swelling and bruising.
How Long Does Cosmetic Dentistry Last?
Cosmetic dentistry isn't a single procedure, and many factors influence how long your results will last. Some procedures have life expectancies of many months or years, while others can last for decades. Dr. Martinez will explain how long you can expect your results to last and how to get the most from your investment, like brushing, flossing, and using a daily mouthwash. He will also recommend breaking any bad habits that can compromise your results, like smoking, using your teeth in place of scissors, or chewing on inedible objects. Wear an athletic mouthguard if you play sports. Don't forget to visit your dentist every 6 months for a cleaning and checkup.
Can I Use My Dental Insurance for Cosmetic Dentistry?
Most dental plans don't cover elective services, but there are exceptions if a procedure is medically necessary. Many cosmetic procedures provide restorative benefits, like dental bonding and crowns. After meeting your annual deductible, your insurance can pay 50% to 80% of the expense until reaching your yearly limit. You can use your dental insurance for specific steps in your plan, like your consultation, any imaging, or preliminary treatments. A member of our office will work on your behalf with your dental insurance to maximize any applicable coverage. They'll explain how your policy is being used and your payment options for any remaining balance, like CareCredit. You can pay for your new smile using a monthly payment plan with little or no interest in financing based on your credit approval.