Emergency Dentistry – Indianapolis, IN
Broken or Hurting Tooth?
Let Us Help!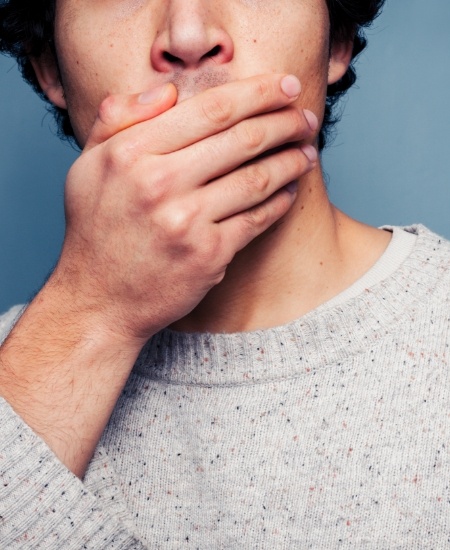 Dental emergencies can bring your plans to a screeching halt, especially if you're in severe pain. Whether you fell and chipped a tooth, woke up with a searing toothache, or something else, your response should always be the same: call our team at Martinez Dentistry for emergency dental care. We'll get you in to see Dr. Corey Martinez as soon as possible, most likely later that same day. Don't put off the urgent care your smile needs; call us right away to schedule your appointment for emergency dentistry in Indianapolis, IN!
Why Choose Martinez Dentistry for Emergency Dentistry?
Same-Day Emergency Appointments
CEREC One-Visit Dental Crowns Available
Soothing Sedation Dentistry Options
How We Treat Dental Emergencies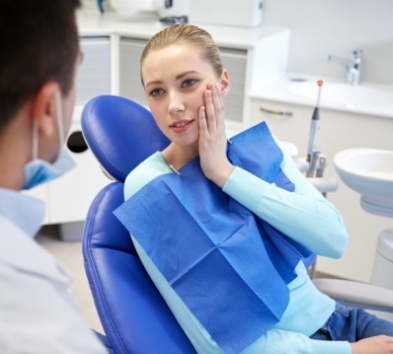 Here's how you can expect our team to help with your dental emergency:
Schedule an appointment – We can also provide tips for managing your discomfort until your visit.
Examine your mouth – Dr. Martinez will look over your mouth, capture X-rays if necessary, and focus on getting you out of pain.
Formulate a treatment plan – Once Dr. Martinez understands your situation, he'll share his findings with you and recommend one or more procedures to get your oral health back on track.
Begin healing your smile – After reviewing the costs and timeline associated with your treatment, and we've agreed on what to do next, we can start addressing your emergency and improving your smile's health.
The Most Common Dental Emergencies
Because there are so many possible varieties of dental problems that can occur, it may be difficult to decide whether yours warrants urgent attention. We ask that you call us whenever you're experiencing any oral discomfort, even if you're not sure that it "counts" as a dental emergency. Definitely let us know if you're dealing with any of the common dental emergencies listed below.
Understanding the Cost of Dental Emergencies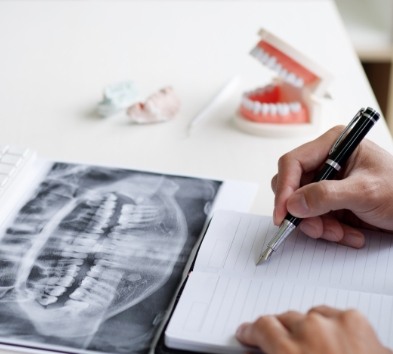 It's important to note that every dental emergency is different and therefore costs a different amount to treat. For example, a minor filling will naturally cost less than a more intensive procedure like root canal therapy. Once Dr. Martinez has had the chance to evaluate your situation and recommend a course of treatment, our team can review the pricing associated with that treatment. To make things convenient, we accept most dental insurance plans and can even provide low- to no-interest financing for qualified patients.
Keys to Preventing Dental Emergencies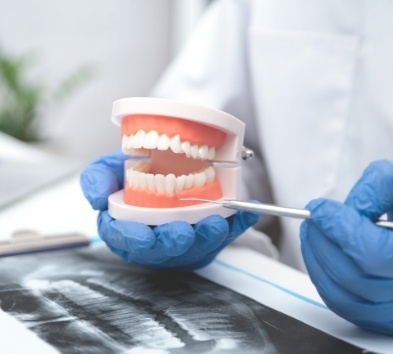 While sudden injuries or accidents are often unavoidable, many dental emergencies occur as a result of infection, decay, or damage that has been steadily worsening for some time. You can minimize your risk for such emergencies by:
Visiting Martinez Dentistry for your six-month checkups and cleanings.
Brushing and flossing every day at home.
Eating a balanced diet.
Not using your teeth to hold grocery bags, open packaging or bottles, or anything else besides chewing food.
Wearing a mouthguard when you play sports and a nightguard if you grind your teeth when sleeping.
Root Canal Therapy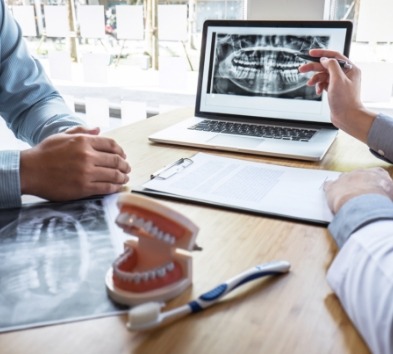 Root canals are often seen as something to fear, but Dr. Martinez is here to dispel that rumor. Instead of causing pain, this procedure actually relieves it by removing the diseased tissue from the inside of an infected tooth. It also prevents the infection from worsening, so it may save a tooth from needing to be extracted. Thanks to our local anesthetic and sedation options, your root canal shouldn't be any more uncomfortable than getting a cavity filled.
Tooth Extractions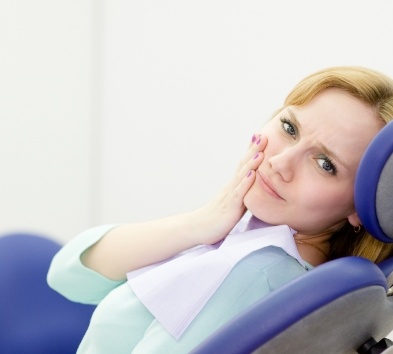 As highly advanced as modern tooth replacements have become, they don't quite compare to your natural pearly whites. Dr. Martinez will do everything he can to preserve your original teeth for as long as possible, but if a tooth is too severely damaged, then removing it may be the ideal choice for your oral health. Our team will make sure you remain comfortable during and after your tooth extraction. We can also discuss options for replacing the tooth, such as a dental implant.
Wisdom Tooth Extractions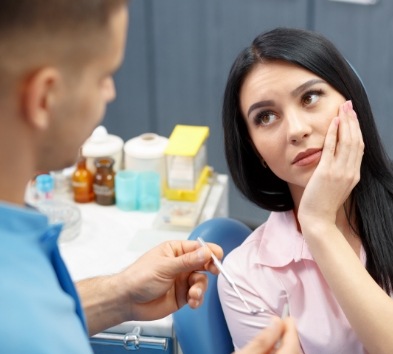 Many people don't have enough room in their jaws for their wisdom teeth, which typically emerge in early adulthood. In these cases, the wisdom teeth can push against the other teeth, causing serious pain. They might also become impacted and unable to erupt from the gumline, increasing the risk for oral infections. At your routine exams, Dr. Martinez will keep a close eye on your wisdom teeth. If he determines that they could be problematic in the future, he can safely remove them to prevent such issues from developing.
Dental Emergency FAQs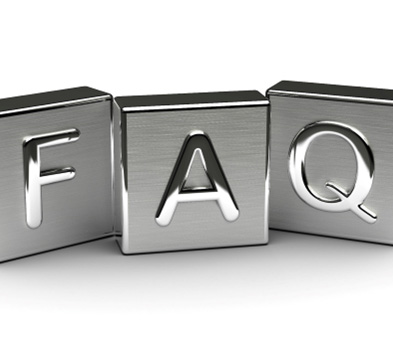 No one ever expects to need an emergency dentist in Indianapolis, but urgent oral health issues aren't uncommon. It's normal to have several concerns about what lies ahead for your smile, but there isn't any reason to worry. We are here to make a stressful day easier. After examining your mouth and addressing any pain, we will create a personalized treatment plan and explain what you can expect. While you wait for your appointment, here are the answers to the most frequently asked questions about dental emergencies.
How should I sleep with tooth pain?
A toothache doesn't have to keep you awake at night. You can avoid discomfort by skipping any hot or cold foods and drinks for dinner. It's best to eat softer foods and chew on the opposite side of your mouth. Gargle with salt water to reduce pain and inflammation. Take an OTC pain reliever before heading to bed. Sleep with your pillow elevated, which prevents blood from pooling in your head, so you won't be tossing and turning from a throbbing pain. Applying a cold compress to the outside of your mouth can numb the area temporarily to make it easier to get a good night's rest.
Do I need to see a dentist if my chipped tooth doesn't hurt?
Not all chipped teeth hurt, but that doesn't mean you shouldn't see a dentist. Your tooth will be vulnerable to bacteria, which can lead to decay and infections. You can also be at risk of additional damage, like a fracture. Although no one has time for an unplanned dental appointment, don't wait to see a dentist. If the chip is minor and you aren't having any pain, you can wait a day or two for an appointment, but don't put it off for too long or you may lose your tooth.
Will a chipped tooth heal?
Your teeth are protected by the hardest substance in your body. Although your enamel is incredibly strong, it isn't indestructible. Once you've lost enamel, it is gone for good because it can't regenerate. At most, your tooth can remineralize, but a chipped tooth won't heal and is a dental emergency in Indianapolis. No matter the extent of the damage, it's important to contact our office right away for an appointment. We will repair your tooth, so you can get back to your daily responsibilities quickly.
Should I go to the ER or dentist for a dental emergency?
Although a hospital can treat the most severe medical emergencies, they aren't equipped to treat oral health issues. They can prescribe pain relievers and antibiotics, but they can't treat the source of the problem. Unless you need medical attention, it's best to contact an emergency dentist . If you're unsure where to go, we are only a phone call away. After learning more about your situation, we'll instruct you on what to do next, including any first aid to protect your smile while you wait for your appointment.