Dental Implants – Indianapolis, IN
The Definitive Way to
Bring Back Missing Teeth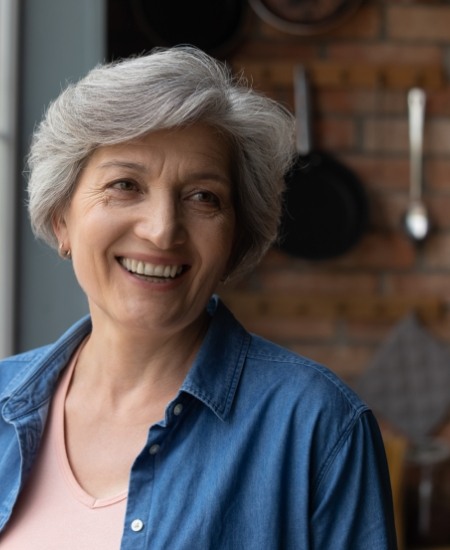 Replacing your lost teeth is crucial for your long-term oral health, not to mention your ability to do everyday activities like smile and eat. But there's one tooth replacement option that stands out above all the rest – dental implants. Unlike dental bridges and dentures, implants recreate the roots of your teeth, making them more stable, reliable, and long-lasting than any other solution. Here at Martinez Dentistry, Dr. Corey Martinez's extensive training means he can perform every step of the dental implant treatment in one location for a convenient, streamlined experience. To learn more about the definitive way to bring back missing teeth, contact us today and schedule your consultation to discuss tooth replacement with dental implants in Indianapolis, IN!
Why Choose Martinez Dentistry for Dental Implants?
Start-to-Finish Dental Implant Treatment Under One Roof
Experienced, Highly Trained Implant Dentist
CT/Cone Beam Scanner for Ultraprecise Treatment Planning
What Are Dental Implants?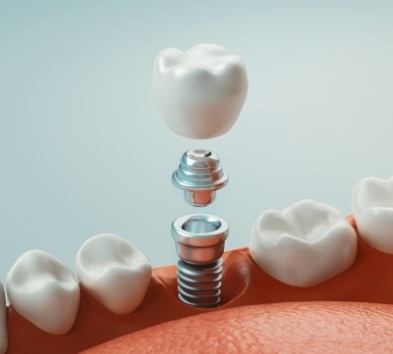 What makes dental implants uniquely beneficial is their three-part structure. A dental implant itself is a cylindrical titanium post that mimics the missing tooth roots. Once this post is surgically placed in the jawbone, it merges with the tissue, becoming just as embedded as the roots of your natural teeth. Then, the implant can support a custom restoration (crown, bridge, or denture) via a metal abutment. By recreating every part of a missing tooth, a dental implant is able to look, feel, and function as if the tooth had never been lost in the first place!
The 4-Step Dental Implant Process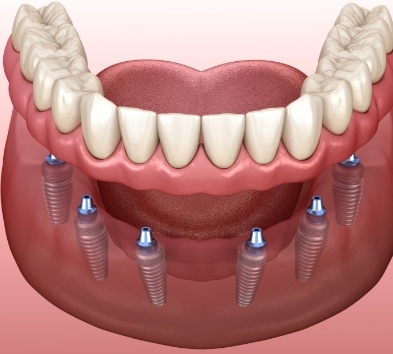 Dental implant treatment is more complex than that of traditional dentures and bridges, so the process can take several months longer. However, when you consider that implants can last for many decades, the wait is a small price to pay! While every treatment is a little bit different, here are the four main steps that you can expect during the process of restoring your smile with dental implants.
Initial Dental Implant Consultation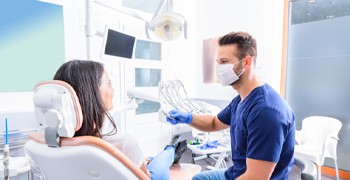 The first step when it comes to restoring your smile is attending a consultation with us. At this time, we will take a look at your smile and surrounding facial structures. This will help us to determine whether dental implants are a good option for you and how they should be placed in your mouth.
Some patients need to have preliminary procedures completed before getting dental implants, like bone grafting, gum disease treatment, and tooth extractions. After this, we can move forward to planning the rest of your treatment. During your consultation, we are also happy to walk you through the process so you know exactly what you can expect, including the timeline and cost.
Dental Implant Surgery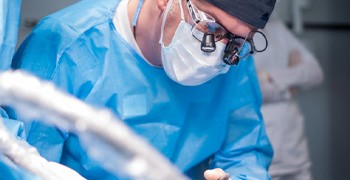 Next comes your dental implant placement surgery. After we numb your mouth with a local anesthetic, a small incision is made into the gum tissue to access your jawbone. The implants will then be placed at precise locations and angles. Lastly, your gums will be closed, and protective caps will be placed over the dental implant posts to keep them safe during the healing process.
Dental Implant Osseointegration & Abutment Placement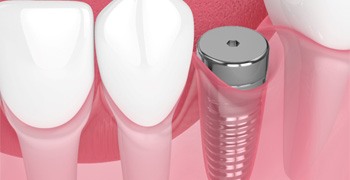 Over the next 3 to 6 months, the fusion process will take place between the implant(s) and the jawbone. This process is called "osseointegration." This allows for your implant to have a sturdy foundation so that your replacement teeth stay firmly in place. Once this process has been completed, we can place a metal abutment on the end of your implant.
Delivery of Dental Implant Restorations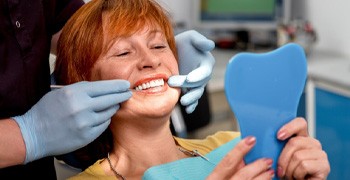 A few weeks after your abutment has been placed, your restoration should be ready. You can return to our office where you will receive your new crown, bridge, or denture (depending on the number of teeth that you are having replaced). At this point, we will check to make sure that your bite is comfortable, and you will be sent on your way to reap the benefits of your complete smile!
Benefits of Dental Implants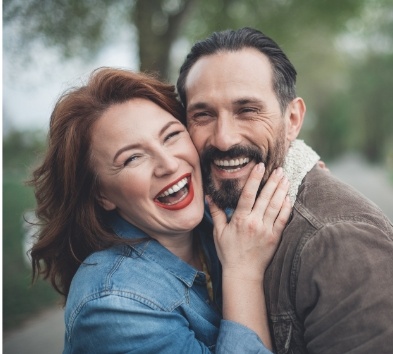 Traditional forms of tooth replacement leave a lot to be desired, but dental implants are the next best thing to having your real teeth back. Some of the benefits you'll enjoy with them include:
Teeth that look and feel completely natural.
Long-term success rate of more than 95%.
Minimal daily maintenance.
Replacement teeth that can last for 30+ years.
Cost-effective solution that won't need to be replaced as often as dentures and bridges.
Improved oral health.
Who Dental Implants Can Help
Not only are dental implants incredibly lifelike, but they can also rebuild your smile no matter how many teeth you've lost! As long as you're an adult with generally good oral and overall health, you'll most likely qualify for this treatment. Based on the extent of your tooth loss, here are some of the ways that Dr. Martinez can give you back your pearly whites with dental implants:
Missing One Tooth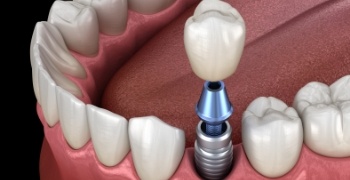 To replace a single missing tooth, Dr. Martinez vertically positions one implant post into the gap, then tops it with a personalized dental crown. This solution is completely self-reliant, meaning that unlike a dental bridge, it won't require us to permanently modify the healthy structure of your remaining teeth.
Missing Multiple Teeth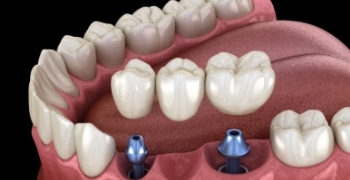 If you're missing multiple consecutive teeth, we can secure a dental bridge onto two implant posts, each one placed at the end of the gap in your grin. Not only is this a more conservative option than a traditional bridge, but it's also more cost-effective than replacing each tooth with its own implant. For several missing teeth that are not in a row, we can attach a partial denture to a small number of implant posts.
Missing All of Your Teeth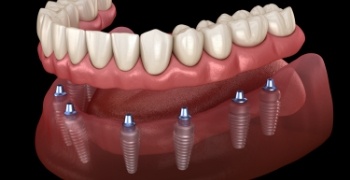 Dental implants can even bring back an entire arch of missing teeth. In most cases, it only takes four to six implants to anchor a full denture into place. Because they're firmly secured in place, implant dentures don't slip around like conventional prosthetics do.
Understanding the Cost of Dental Implants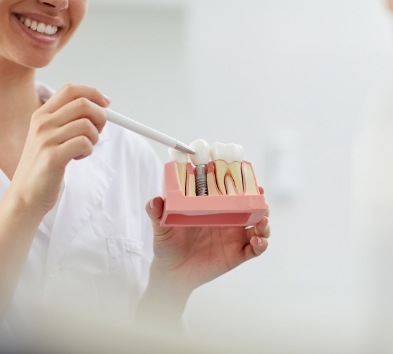 The price of dental implants can vary based on multiple factors (the number of teeth you're missing, the restoration you need, etc.) and it tends to be higher than that of a bridge or denture. That being said, when it comes to dental work, you typically get what you pay for. Since dental implants are almost exactly like your real teeth and can last for many decades, most patients would say they're worth every penny! While dental insurance doesn't often cover implants, our team can help you apply for low- to no-interest financing if need be to make your new smile affordable.
Dental Implant Failure & Salvage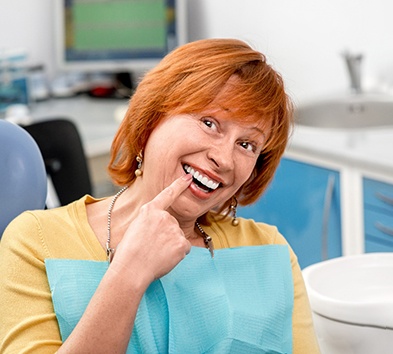 Just as you would get in touch with our team as soon as possible if you noticed a problem with your natural teeth, you should also give us a call if your dental implant has come loose or if you're noticing other potential signs of failure such as unusual pain. There are many reasons why you might be having trouble with dental implants; our team will help you figure out where the true cause of the issue lies and explain what kinds of treatments can help.
Learn More About Dental Implant Failure & Salvage
Caring for Your Dental Implants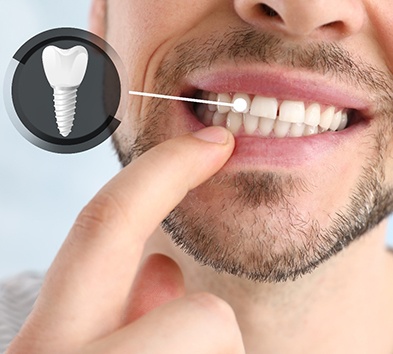 One of the benefits of dental implants over other tooth replacement options is that they can potentially last a lifetime. It's incredibly common for them to endure for 30 years or more provided that you take decent care of them.
Maintaining your dental implants properly is key to ensuring their longevity. With that in mind, here are a few things you can do to keep them in good condition.
Prioritize Oral Hygiene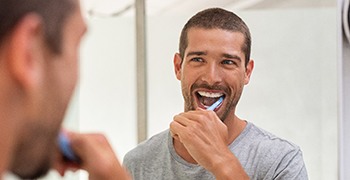 One of the nice things about dental implants is that they aren't able to develop cavities. However, they're still susceptible to infection, meaning that clearing up plaque deposits and maintaining solid dental hygiene is critical. Be sure to brush twice a day, floss daily, and use an antibacterial mouthwash.
Eating an Implant-Healthy Diet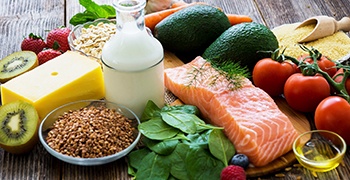 Dental implants are strong enough to be able to eat just about anything. That said, just because you can eat something, doesn't mean that it's a good idea. If you spend too much time eating sugary sweets, or if you bite down on something too hard, you might get your dental implant in trouble.
Instead, you should make it a point to eat foods that support bone health, like those rich in calcium and vitamin D.
Better Lifestyle Choices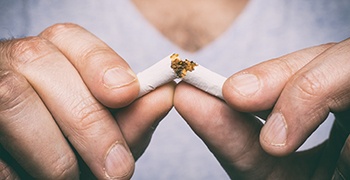 There's more than just your diet that can compromise your dental implants. Certain lifestyle choices, like smoking and other kinds of tobacco use, can potentially slow down the process of osseointegration and increase your potential for gum disease.
It's also important not to use your dental implant as a tool to open bottles and packages, as this may damage them.
Protect Your Dental Implants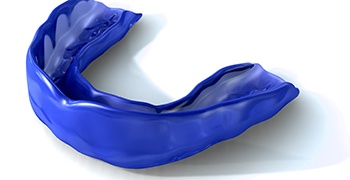 It's important to remember that while your dental implants are strong, they're just as susceptible to accident or injury as any other tooth in your mouth. If you're an athlete or often play contact sports, you should invest in a mouthguard in order to protect yourself.
You should also talk to us if you grind your teeth, as we could potentially give you a nightguard to reduce the pressure on your dental implant.
Schedule Regular Dental Checkups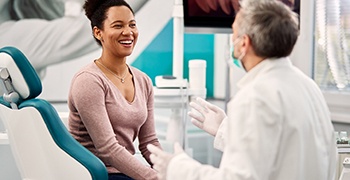 Finally, but perhaps most importantly, you should come to see us for checkups and cleanings at least twice a year. Not only will we clean up excess plaque in places that you won't be able to reach, we can also check on the integrity of your implant to ensure that everything is okay.
Dental Implant FAQs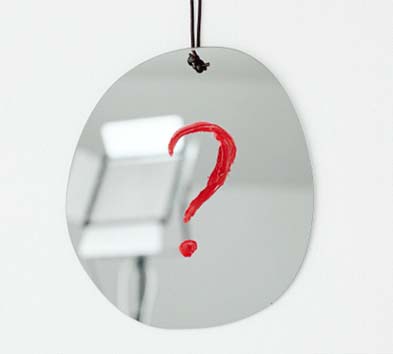 Dental implants in Indianapolis are the most reliable method of replacing lost teeth; however, they are a lifelong commitment. It is normal to have a few concerns before you are ready to move forward. Dr. Martinez will explain everything at your dental implant consultation. While you wait for your appointment, here are the answers to the most frequently asked questions.
Can I take dental implants out?
A dental implant is unique because it recreates both the root and crown. A titanium post is surgically placed into the jaw, which the bone will fuse to through a process called osseointegration. Therefore, only a trained dental professional can remove the post, but some implant dentures can be taken out for easy cleaning.
How long do dental implants last?
A dental implant can thrive for 30 years or longer, but the overall lifespan depends on your oral health and lifestyle. You can ensure your new smile lasts for decades with a solid oral hygiene routine at home. Brushing, flossing, and using a daily mouthwash will keep your mouth clean and healthy. Your implant dentist in Indianapolis will recommend avoiding anything that can increase your risk of failure, like smoking, using your teeth to open packages, or chewing on your fingernails. Don't forget to visit your dentist every 6 months for a cleaning and checkup.
Does it hurt to get dental implants?
You don't have to worry about a painful procedure because your jawbone doesn't have any nerve endings. Besides using a local numbing agent, your implant dentist will also use a sedative to keep you comfortable. Although you won't feel any pain during your oral surgery, your mouth will be sore after the effects of any sedatives or numbing agents wear off. Your dentist will review your aftercare instructions before you go home, like taking a prescribed or OTC pain reliever to manage any discomfort. Applying a cold compress to the outside of your face will also numb the area temporarily and reduce any swelling or bruising. Your dentist will advise you to eat softer foods for a few days. If your discomfort worsens or doesn't improve within a few days, contact our office for further instructions.
What should I do if my dental implant feels loose?
After your jawbone has integrated with the post, your dental implant should never feel loose. If your implant doesn't feel stable or wiggles, it can be a sign of a big problem. In some situations, the issue can be a loose restoration, while other cases can be caused by infection or bone loss. Don't wait to see your dentist or you might lose your dental implant. They can pinpoint the cause of the complication to provide the quick treatment you need to safeguard your smile.
How can I tell if my dental implant is failing?
Dental implant failure is rare, but it is important to watch for any signs of complications, like pain, swelling, or redness near the post. Contact our office immediately if you have any symptoms of failure.