Restorative Dentistry – Indianapolis, IN
How We Make
Your Teeth Good as New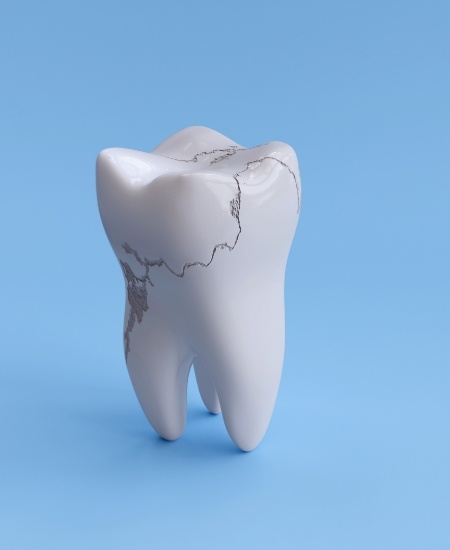 Your teeth are incredibly durable, but unfortunately, they cannot repair themselves once they have sustained damage. This means that if a cavity or fracture goes untreated, it will only get worse as time goes on. Thankfully, we're able to expertly restore damaged teeth here at Martinez Dentistry. We can even design, create, and place a dental crown in a single appointment with CEREC technology! If one or more of your teeth has seen better days, call us and schedule a visit with Dr. Corey Martinez to find out how we make your teeth good as new with restorative dentistry in Indianapolis, IN!
Why Choose Martinez Dentistry for Restorative Dentistry?
One-Visit Dental Crowns Available with CEREC
Mess-Free Digital Dental Impression System
Same-Day Emergency Dental Appointments
Dental Crowns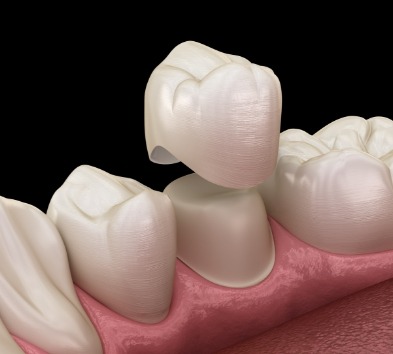 Whether your tooth is chipped from an injury, severely decayed, or has simply become worn-down over the years, a dental crown can often be a great solution. Dr. Martinez can create one of these "caps" to perfectly fit over your tooth, preserving its remaining structure and shielding it from further damage. Dental crowns used to be made from dark metals like gold and silver, but today, we use natural-looking materials like zirconia and porcelain. This way, your crown will seamlessly blend in with your overall smile.
Tooth-Colored Fillings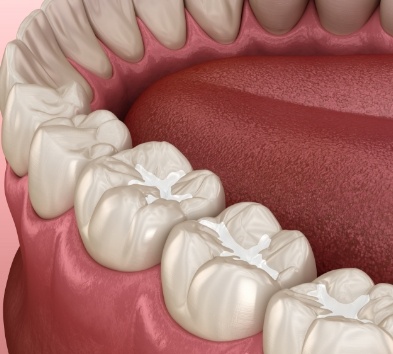 For relatively minor cavities, we can restore the damaged enamel with fillings made from composite resin. Like dental crowns, fillings in the past were primarily made from metals that stood out in the smile, but composite resin can be custom shaded to mimic the enamel around it. Not only that, but this resin directly bonds to your tooth in a way that metal does not, so we don't need to remove much or any tooth structure to place a tooth-colored filling. As a result, this solution is healthier and aesthetically superior to traditional fillings.
CEREC Same-Day Dental Crowns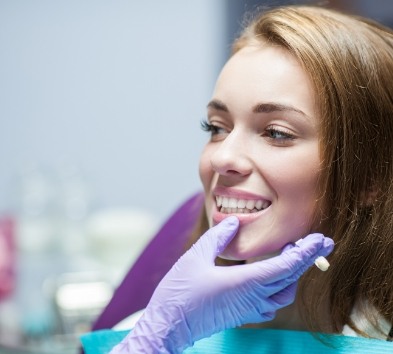 Traditionally, the dental crown process would take two appointments spaced several weeks apart, as crowns were manufactured in an offsite dental lab. At Martinez Dentistry, we've expedited that process and cut out the middleman by investing in CEREC technology. All we need to do is take digital impressions of your tooth, which our computer sends to our in-house milling machine. The machine creates your crown from a solid block of pressed ceramic, which only takes about one hour. Thanks to CEREC, you no longer need to take additional time out of your schedule to get your smile repaired!
Full Mouth Reconstruction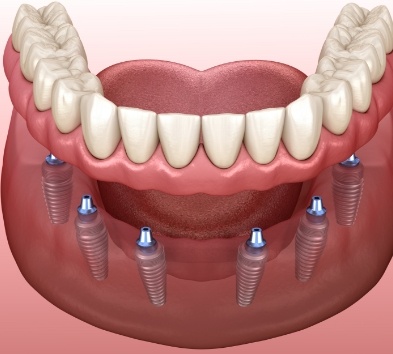 Do you have multiple teeth that are extensively damaged or even missing entirely? If so, Dr. Martinez will gladly listen to your concerns and develop a treatment plan designed to address all of them with full mouth reconstruction. By looking at your smile as a whole, we can take a comprehensive approach and repair your teeth in as few procedures as possible, rather than just focusing on treating one at a time. Once you're finished with your full mouth reconstruction, you'll have a complete, functional smile that you can feel proud of!