Dental Implant Failure & Salvage – Indianapolis, IN
Taking Care of Your Smile After Implant Failure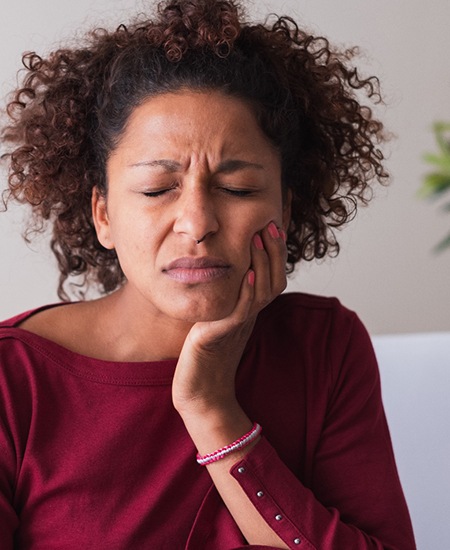 The idea of your dental implants failing is one you probably don't want to spend too much time dwelling on, especially since it's such a rare occurrence to begin with. Sadly, even if you do all the right things to take care of your dental implants, failure is still a possibility – and you need to be ready to handle it. Call us immediately if you're concerned about your dental implants; after narrowing down the issue, Dr. Martinez can help you find a way to protect your smile as a whole.
Why Choose Martinez Dentistry for Dental Implant Salvage?
Dental Implants Placed In-Office
Advanced Diagnostic Technology
Same-Day Appointments for Emergencies
Why Do Dental Implants Fail?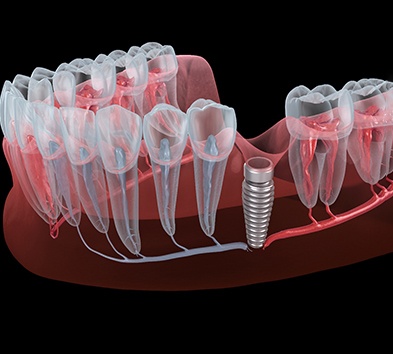 Dental implants are quite sturdy and are well-known for their ability to last for decades. So what can lead to them failing? It could be the result of any of the following circumstances:
The tissues around the implants have been badly weakened due to an infection, which affects their ability to provide support.
Osseointegration (the process of the dental implants joining with the jawbone) was not successfully completed.
You have suffered a blow to the mouth or face that ended up breaking your dental implant posts or injuring the tissues around them.
Symptoms of Failed Dental Implants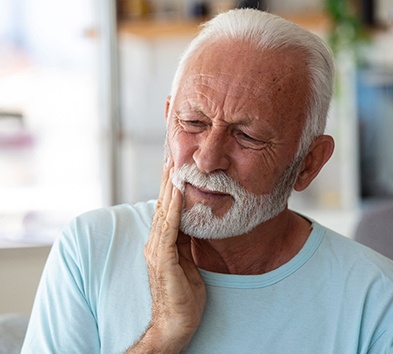 Failed dental implants can cause severe discomfort, and they may move when you touch them. Additionally, they can affect your ability to chew your food, so take note if you're suddenly having trouble eating. If the area around your dental implants has become infected, you'll likely notice symptoms such as bleeding and swelling.
Dental implant failure can happen shortly after your surgery or years later, but regardless of the timing, you're likely to notice the same kinds of symptoms.
How Dental Implant Salvage Works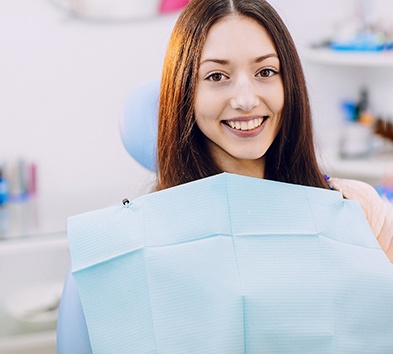 Once you get to our office for your dental implant salvage appointment, we'll begin by taking a look at your mouth. Our treatment recommendations will depend on what we find. In some cases, there might be an infection that can be treated before your implant posts are fully compromised. In other situations, there may be severe damage that forces us to remove your dental implants so that we can address the issue.
Even if your original dental implants need to be removed, you may be eligible to have new ones placed once your mouth is healthy again.