Gum Disease Treatment – Indianapolis, IN
We Can Soothe
Your Sensitive Gums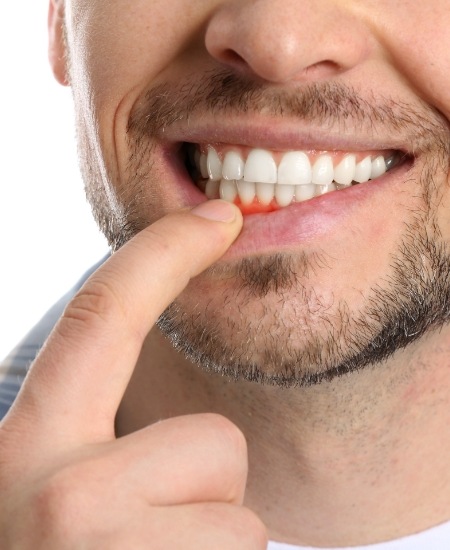 Many people are unaware of the critical role that gums play in oral health. However, healthy gums are essential for a great smile. When your gums fall victim to bacterial infection, your teeth may lose their strong foundation. In fact, gum disease is the most common reason for adult tooth loss in the United States. If you're dealing with sore, sensitive, or bleeding gums, we ask that you call Martinez Dentistry today. With gum disease treatment in Indianapolis, IN, Dr. Corey Martinez can target the infection, put a stop to your uncomfortable symptoms, and give you an overall healthier smile.
Why Choose Martinez Dentistry for Gum Disease Treatment?
Soft Tissue Laser Makes Treatment Comfortable & Precise
Calming Dental Sedation Available
Friendly, Personalized Approach to Dental Care
Scaling & Root Planing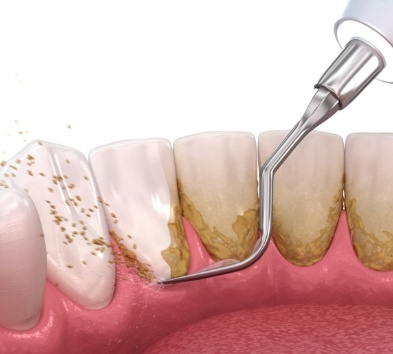 Often, the most direct way to treat gum disease is with a two-pronged procedure called scaling and root planing. The scaling process involves removing plaque and tartar deposits that have gathered above and below the gumline. Then comes root planing, in which we smooth the roots of the teeth, encouraging them to quickly reattach to your gums. Because we use a soft tissue laser rather than traditional tools, we can preserve a greater amount of healthy gum tissue and shorten the duration of required healing time between treatments.
Antibiotic Therapy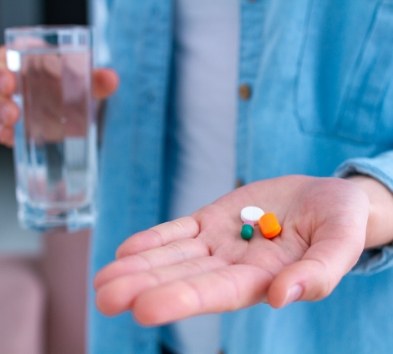 To supplement scaling and root planing, we can administer a topical antibiotic that works to reduce bacteria even when you're not in our dental office. We'll quickly apply the medicine to your gums, specifically the pockets between your gums and teeth that can easily harbor dangerous bacteria. The antibiotic begins working almost immediately, and it gradually spreads throughout your gums to eliminate bacteria in areas that even our incredibly advanced instruments cannot reach.