Veneers – Indianapolis, IN
Revamp Your Smile with Veneers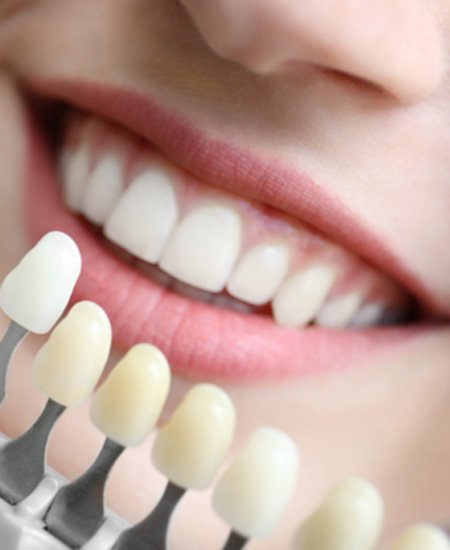 If you're not happy with the way your teeth look, you can turn the smile of your dreams into reality with veneers in Indianapolis. Whether you're embarrassed by discoloration, chips, or gaps, Dr. Martinez can create a picture-perfect smile in as few as 2 appointments. Although they are associated with a hefty price tag, veneers can be the most cost-effective option to reach your goals. Our office offers a variety of payment solutions to keep your treatment affordable. A beautiful, confident smile is within your reach with veneers.
What Are Dental Veneers?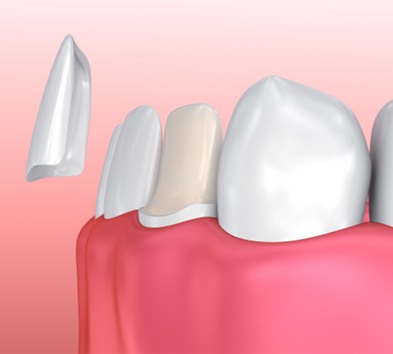 A veneer is a custom-made porcelain shell that's bonded to the front side of a tooth. It improves its color, size, and shape while hiding imperfections. When bonding veneers to the teeth visible when smiling, they can correct many cosmetic flaws at once. Not only can you save time and money, but you'll achieve long-lasting results using a minimally invasive method when used to treat:
Stains or discoloration
Chips and cracks
Gaps between teeth
Shorter than average teeth
The Process of Getting Veneers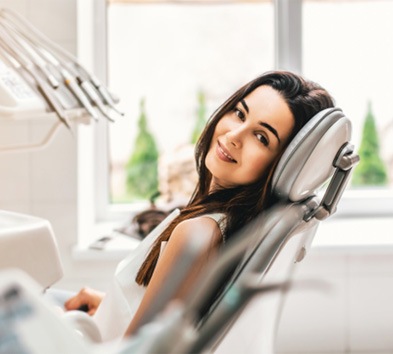 Your first step to a stunning smile is a consultation with your cosmetic dentist in Indianapolis. Dr. Martinez will examine your mouth and learn more about your concerns to create a personalized treatment plan. If you have any untreated dental problems, like tooth decay or gum disease, they must be addressed before moving forward with veneers.
You can expect your veneer procedure to take two appointments. Dr. Martinez may use a local numbing agent to block any unusual sensations, but it isn't always necessary. He will remove a small amount of enamel, which is necessary to ensure your veneers sit flush on your teeth. After your teeth have been prepared, Dr. Martinez will take a digital impression of your mouth, which is used to make your restorations.
They will be carefully crafted in a dental lab to fit your teeth like a glove. It can take a couple of weeks, so you'll need temporary veneers while you wait. Once they have been sent back to our office, you'll return to have the temporary restorations removed and your final veneers bonded to your teeth.
Although it may take a couple of days to adjust to wearing them, you may soon forget they aren't part of your natural smile. With the right aftercare, your dazzling results can last for a decade or longer with the right care, like brushing and flossing.
The Benefits of Veneers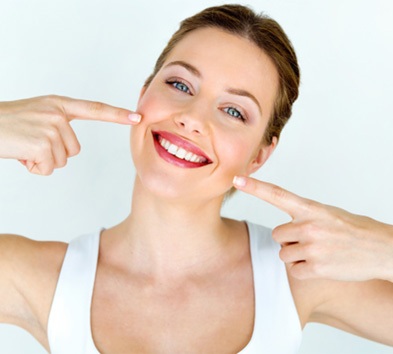 You don't need to be rich or famous to benefit from veneers. They are a popular cosmetic solution because of their various advantages, like:
Results that look and feel natural
Minimally invasive procedure
Durable, high-quality materials
Corrects many issues simultaneously
Enjoy quick results
An average lifespan of 10+ years
Easy maintenance and care
Cost-effective method
If you're ready to stop hiding your teeth, it's time to see if veneers are right for you. Contact our office today to request a consultation to take your first step toward an attractive, confident smile.
Understanding the Cost of Veneers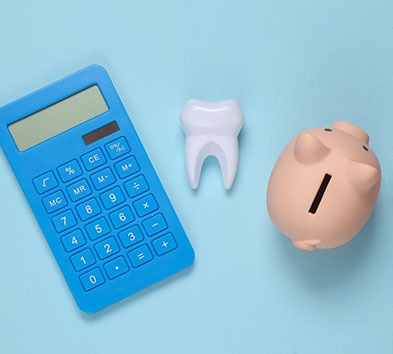 Even if you want veneers for your teeth, you might hesitate to get them. In particular, you may think the porcelain shells are too expensive. The cost of veneers, after all, is known to be sizable. In truth, though, you have no reason to worry. We at Martinez Dentistry will ensure your care is budget-friendly. More specifically, we'll help you navigate the relevant financial facts before pursuing treatment. If you'd like to learn how that works, keep reading to learn more or call us.
Cost vs. Cosmetic Dentistry: What's Right for Me?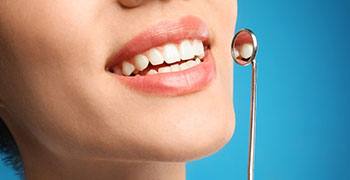 Besides excellent veneers, our office does have other cosmetic services. Consider them before settling on anything, especially since each has a distinct cost and effect. Doing so will help you confirm your desired results and preferred price range.
Given these facts, then, review the options listed below:
Teeth Whitening – Per the name, whitening removes tooth stains from your enamel. It works by applying a bleaching gel directly onto your teeth. The treatment's major upsides are its speed and moderate price, but remember that it only affects tooth color for a few years.
Metal-Free Restorations – Non-metal fillings and crowns protect teeth from further decay. Plus, they're tooth-colored and thus blend seamlessly with your smile. However, the restorations are a tad pricey in exchange for such features.
Porcelain Veneers – Veneers are thin, porcelain shells placed on the fronts of teeth. Their primary use is to hide various smile flaws like chips, cracks, stains, and more. Their ability to alter tooth color, shape, and position makes them versatile and somewhat expensive.
Clear Aligners – Patients can quickly yet subtly straighten their smile with clear aligners. The straightening process is also more convenient than it is with braces. This option is a big financial commitment, though, often costing a few thousand dollars.
Smile Makeovers – Rather than a procedure in itself, a smile makeover combines two (or more) cosmetic services into one treatment. It's thus the most costly form of cosmetic dentistry, with the benefits to match.
How to Make Veneers Affordable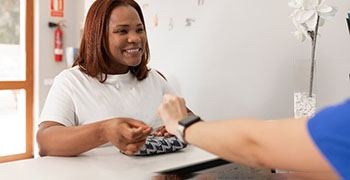 Admittedly, dental insurance usually won't cover veneers. The porcelain shells are cosmetic and thus "medically unnecessary." Still, you can find the occasional exception; some policies even cover veneers if they protect a damaged tooth. So, discuss your benefits with your insurance provider before treatment. Our office will help with that step if you need it.
If you don't have insurance, don't worry – other ways to make veneers affordable exist. In particular, many practices offer unique financing options for their patients. It's just a matter of finding the right one in the right situation.
Look at Martinez Dentistry, for instance. Our office works with CareCredit, which lets patients pay for care with monthly, low-interest installments. As such, you can cover veneers' costs gradually instead of all at once.
Ultimately, it's possible to get veneers without "breaking the bank." With that said, book a visit to our office in the coming days. We look forward to sharing more financial details and making your smile beautiful!
Veneer FAQs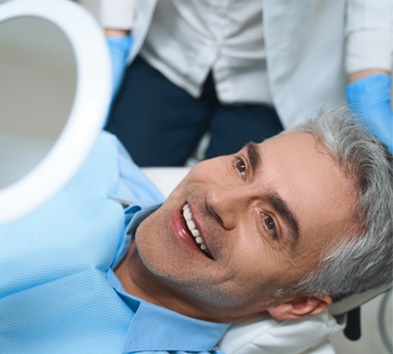 Whether you've been considering veneers for a long time or you just started your research, it's natural to have questions about the treatment process and what life after your smile transformation looks like. Of course, our team would be more than happy to help you find the answers you're looking for at your consultation. However, if you'd prefer to continue your online research, then simply read on!
What Happens to the Teeth Under Veneers?
During the preparation process, a small portion of your enamel is removed. Then the veneer is bonded to the front-facing surface of your tooth. Although the tooth is now partially covered, it's still vulnerable to decay. That's why it's of the utmost importance that you commit to solid oral hygiene habits like brushing twice a day, flossing daily, and visiting your dentist semi-annually for a checkup and cleaning.
Is There Anything I Can't Eat with Veneers?
Good news: veneers don't come with any dietary restrictions. With that said, they (like your natural teeth) are vulnerable to chips and cracks. So, it's important to exercise caution when eating raw nuts, tortilla chips, hard pretzels, and the like. You should also keep your consumption of added sugar to a minimum since this can result in cavities. In short, although there aren't any dietary restrictions, it's still a good idea to focus on eating well-balanced meals that are filled with nutrient-dense, smile-friendly foods.
Will I Still Be Able to Drink Coffee with Veneers?
Yes, you can still drink coffee with veneers! In fact, dental materials like porcelain are nonporous, which makes them stain-resistant. However, we still encourage patients to use a straw when drinking any dark-colored beverages, especially if they only have veneers on a few teeth.
Do Veneers Give You a Lisp?
No, veneers do not give you a lisp. This misconception stems from the slight (and temporary) changes some patients experience in their speaking patterns. Remember: this wouldn't be one of the most sought-after cosmetic dental treatments if it resulted in noticeable or permanent alterations to your speech.
How Many Veneers Will I Need?
This is something we will determine at your consultation! If you have one tooth that is stained, chipped, or out of alignment, then Dr. Martinez may be able to transform your smile with a single veneer. On the opposite end of the spectrum, if you're looking to completely transform your smile, then upwards of 12 veneers may be recommended.
Can You Whiten Veneers?
Unfortunately, you can't whiten veneers. That's one of the many reasons it's so important to take good care of your smile. A few proactive measures you can take to keep your teeth nice and bright include:
Get a dental checkup and cleaning every six months
Brush your teeth after each meal
Avoid unhealthy dental habits, like smoking
Use a straw when drinking coffee, wine, and other dark-colored beverages
Eat plenty of light-colored foods, like oatmeal, yogurt, and scrambled eggs