Veneers – Indianapolis, IN
Revamp Your Smile with Veneers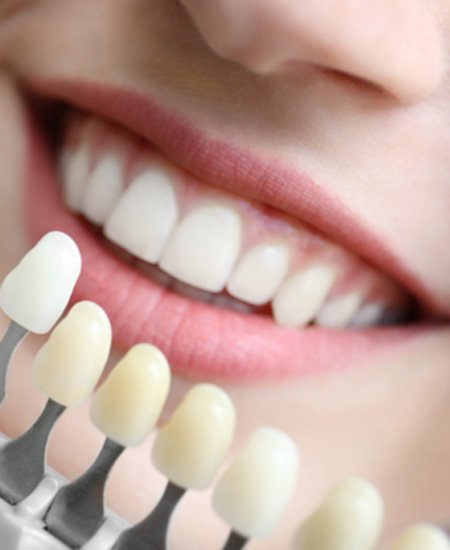 If you're not happy with the way your teeth look, you can turn the smile of your dreams into reality with veneers in Indianapolis. Whether you're embarrassed by discoloration, chips, or gaps, Dr. Martinez can create a picture-perfect smile in as few as 2 appointments. Although they are associated with a hefty price tag, veneers can be the most cost-effective option to reach your goals. Our office offers a variety of payment solutions to keep your treatment affordable. A beautiful, confident smile is within your reach with veneers.
What Are Dental Veneers?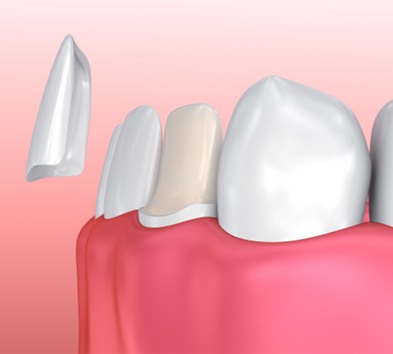 A veneer is a custom-made porcelain shell that's bonded to the front side of a tooth. It improves its color, size, and shape while hiding imperfections. When bonding veneers to the teeth visible when smiling, they can correct many cosmetic flaws at once. Not only can you save time and money, but you'll achieve long-lasting results using a minimally invasive method when used to treat:
Stains or discoloration
Chips and cracks
Gaps between teeth
Shorter than average teeth
The Process of Getting Veneers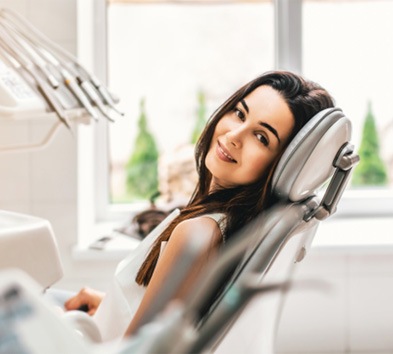 Your first step to a stunning smile is a consultation with your cosmetic dentist in Indianapolis. Dr. Martinez will examine your mouth and learn more about your concerns to create a personalized treatment plan. If you have any untreated dental problems, like tooth decay or gum disease, they must be addressed before moving forward with veneers.
You can expect your veneer procedure to take two appointments. Dr. Martinez may use a local numbing agent to block any unusual sensations, but it isn't always necessary. He will remove a small amount of enamel, which is necessary to ensure your veneers sit flush on your teeth. After your teeth have been prepared, Dr. Martinez will take a digital impression of your mouth, which is used to make your restorations.
They will be carefully crafted in a dental lab to fit your teeth like a glove. It can take a couple of weeks, so you'll need temporary veneers while you wait. Once they have been sent back to our office, you'll return to have the temporary restorations removed and your final veneers bonded to your teeth.
Although it may take a couple of days to adjust to wearing them, you may soon forget they aren't part of your natural smile. With the right aftercare, your dazzling results can last for a decade or longer with the right care, like brushing and flossing.
The Benefits of Veneers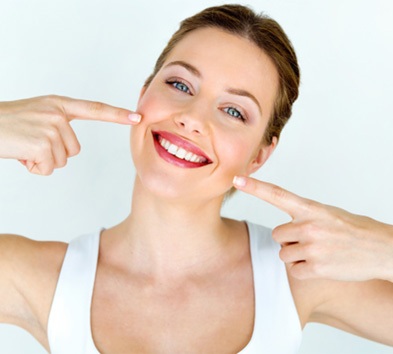 You don't need to be rich or famous to benefit from veneers. They are a popular cosmetic solution because of their various advantages, like:
Results that look and feel natural
Minimally invasive procedure
Durable, high-quality materials
Corrects many issues simultaneously
Enjoy quick results
An average lifespan of 10+ years
Easy maintenance and care
Cost-effective method
If you're ready to stop hiding your teeth, it's time to see if veneers are right for you. Contact our office today to request a consultation to take your first step toward an attractive, confident smile.